Last night Kallie Harrison surpassed the 1000 point mark for her high school basketball career. She joins Britny Adams and Kim Remington as the only girls in school history to reach this mark. She will look to add to her total this Friday as the Lady Cardinals travel to Decatur to take on the Raiders. Go Cardinals!


As we start to prepare for the Spring Sports season, please make sure that your athlete is registered in Final Forms. The link can be found below. They must also have the MHSAA Sports Physical up to date (dated between 4/15/19 and 4/14/20 will need the Health Questionnaire only/ If dated after 4/15/20 then they are all set). If you have already turned in required documents and registered in Final Forms you do not need to do anything else. If you have any questions at all reach out to the Athletic Office at 269.521.3920.
https://bloomingdale-mi.finalforms.com/

Few notes if you are attending the basketball games tonight at White Pigeon. Games will be streamed @
https://www.facebook.com/2020-2021-White-Pigeon-Yearbook-112735723910772
Admission will be $5.00 for adults and $3 for students. Seniors 65+ are free.  *Bring exact amount to limit cash handling. League passes will be valid. Two spectators per athlete and/or paid coach  Seating – Please have your teams sit in the south stands behind the team bench. Spectators will sit in the north stands. Masks must be worn by everyone at all times. *Those not adhering to the mask rules will be asked to leave. No concession stand.

Athletic Schedule 3/1-3/7 3/1 Varsity Girls Basketball @ White Pigeon @ 6pm Varsity Boys Basketball @ White Pigeon @ 7:30pm MSGBB @ Hartford 5pm 3/4 Varsity Boys Basketball Home vs South Haven @ 7pm MS Wrestling @ Bangor @ 5pmVarsity Cheer @ Delton Kellogg @ 6:15pm 3/5 Varsity Girls Basketball @ Decatur @ 6pm Varsity Boys Basketball @ Decatur @ 7:30pm Varsity Cheer @ Pennfield @ 8pm 3/6 Varsity Wrestling @ Marcellus @ 10am Varsity Girls Basketball Home vs Kalamazoo Hackett @ 1pm

If you are interested in playing high school softball please contact Mrs. Stone or Mr. Farmer. Softball will start on 3/26.


Bloomingdale Athletic Schedule 2/22-2/27 Monday, 2/22 MS Girls Basketball Home vs Decatur @ 5pm Tuesday, 2/23 Varsity Girls and Boys Basketball @ Hartford @ 6pm and 7:30pm Wednesday, 2/24 MS Girls Basketball Home vs Marcellus @ 5pm HS Wrestling @ Comstock @ 5pm Thursday, 2/25 MS Wrestling Home vs Decatur, Marcellus and Mendon @ 5pm HS Cheer @ Coloma @ 6:15pm Friday, 2/26 Varsity Girls Basketball Home vs Paw Paw @ 7pm Saturday, 2/27 HS Wrestling home vs Bangor, Hartford, and Eau Claire @ 10am Varsity Girls Basketball Home vs Buchanan @ 2:30pm


Varsity basketball games vs Cassopolis (originally scheduled for Tuesday, February 16th) will be played tomorrow night (Thursday, February 18th) with the girls varsity starting at 6:30pm and the boys varsity to follow.

Practices for today, 2/16/21 High School Girls Basketball 5pm-7pm High School Boys Basketball 6pm-7:30pm High School Wresting 3pm High School Cheer 2:15pm-4pm

Boys and Girls Basketball Games Cancelled for tonight, 2/16. As soon as they are rescheduled I will let everyone know. Enjoy your snow day, and stay safe!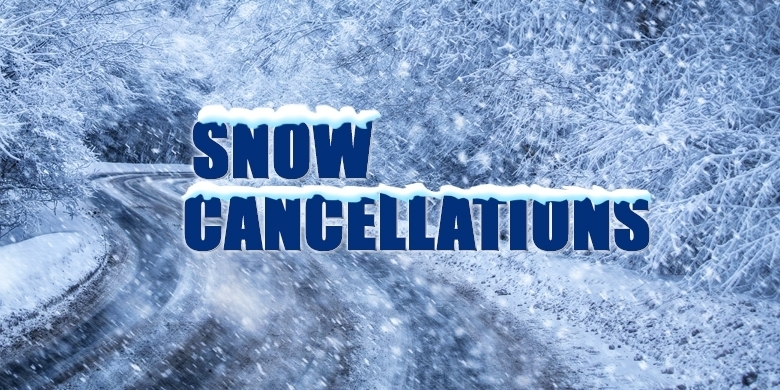 Basketball games @ River Valley will be live-streamed tonight on River Valley Athletics Facebook page. Girls are at 5:45 and the boys will follow.

The girls and boys varsity basketball teams travel to River Valley tomorrow, the girls start at 5:45 pm and the boys will follow. If you plan on attending tomorrow you must have a ticket from one of the players or coaches. They will be clearing the gym after the girls game so you will need two separate tickets to attend both games.

The Bloomingdale Cardinals Boys Basketball team came up short in their opening game of the season falling to the Paw Paw Red Wolves 81-58. Austin Amos carried the weight of the scoring in last nights contest with 21 points followed by Carson Fisher with 11 points. Others included Mav Manning (9), Cody Gallimore (6), Hitham Soubh (5), Ethan Gumpert (4), and Otto Cuesta (2). The Cardinals will look to shake off tough loss by taking on River Valley on Saturday at 7:30pm.

If you are interested in playing softball this spring please reach out to Mrs. Stone @
bstone@bdalecards.org
.

As winter sports start up here are a few reminders for everyone: 1. Each athlete and coach will get two tickets to each game. 2. The ticket will need to be filled out with name and phone number and presented at the gate with your admission cost (for contact tracing). Senior citizens and league pass holders will still be admitted for free with a ticket. 3. Masks must be worn at all times. Social distance when possible in the crowd. 4. There will be no concessions and no food in the stands. GO CARDINALS!

This Week in Cardinal Athletics 2/8-2/14 Wednesday, 2/10 Varsity GBB Home vs Paw Paw @ 5:30pm Varsity BB Home vs Paw Paw @ 7:00pm Saturday, 2/13 Varsity GBB @ River Valley @ 5:45pm Varsity BB @ River Valley @ 7:30pm If you are looking for schedules please visit the athletic website @
https://www.bdalecards.com/o/activities