Be a role model! Looking to get involved with kids in the community? Check out the coaching opportunities on our website. Not sure if you're qualified? Contact the Athletic Director, Jason Hayes at 269-521-3920. We have openings for Volleyball, Soccer, Football, Wrestling. #bdalecards

Keep checking the job postings on our website. You never know when the perfect opportunity will be there - for you or someone else. #bdalecards

The 2022-2023 District Calendar has been finalized. Visit our website to see it. Or follow this link.

The 2022-2023 District calendar has been finalized. View it here
https://5il.co/1dfz6
or find it on the homepage of our website at bdalecards.com.

COME WORK WITH US! We have several positions available. We've updated some and added some. Check out all of them on our website. It's a Great Day to Be A Cardinal! #bdalecards

Still looking for new team players! And we've added more job postings. Hiring for a part-time elementary teacher and a central services secretary. Check out our website for all of our open positions. IT'S A GREAT DAY TO BE A CARDINAL! #bdalecards

The summer is just beginning, but we are always looking for quality people to join the Cardinal team. Check out these job openings for the 22/23 school year. Special Education Teacher for elementary and secondary Special Education Paraprofessional Elementary ESL Teacher MS ELA Teacher MS Math Teacher MS Social Studies Teacher More information can be found on our website at bdalecards.com. #bdalecards

Summer, summer, summertime Time to sit back and unwind #bdalecards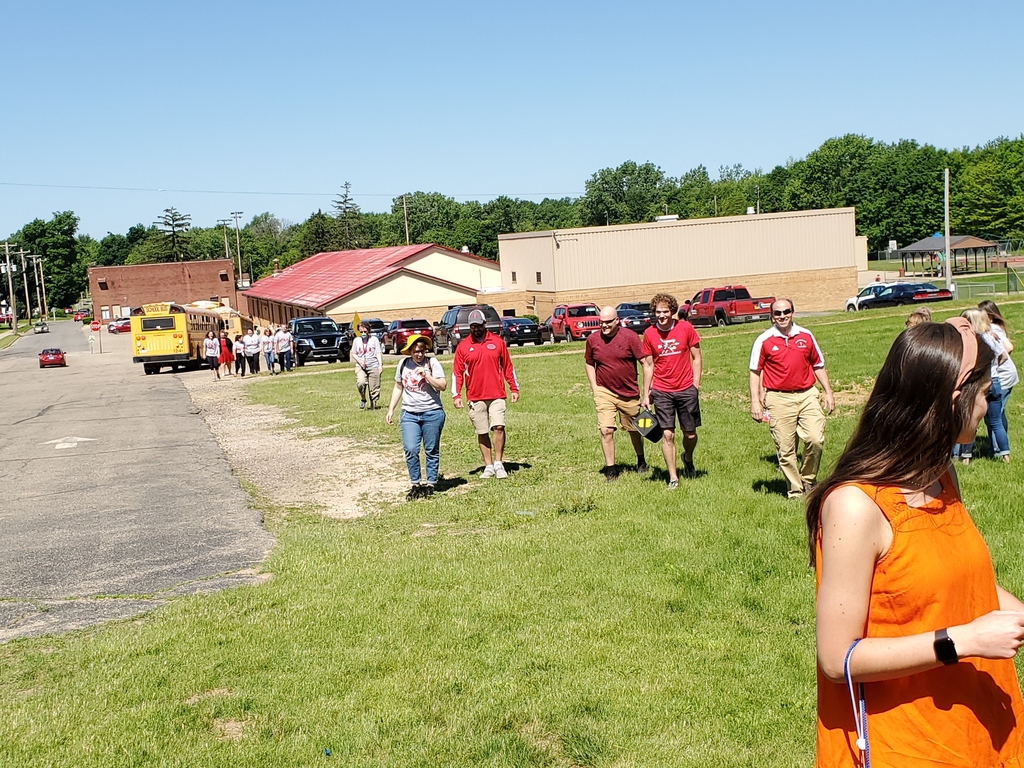 . . . . And just like that . . . the school year is over. The teachers wave goodbye to the students. #bdalecards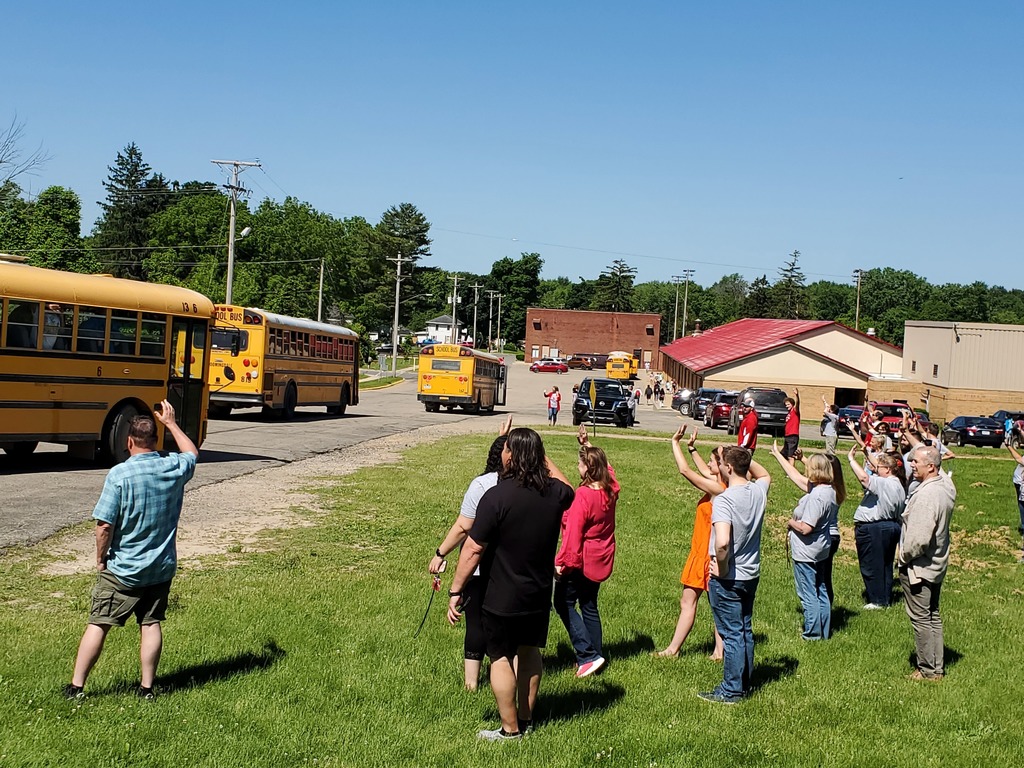 Congratulations to our STRIVE Graduates! Claudia Delucas-Valdez Kendra Stehouwer Jasmine Tucker #bdalecards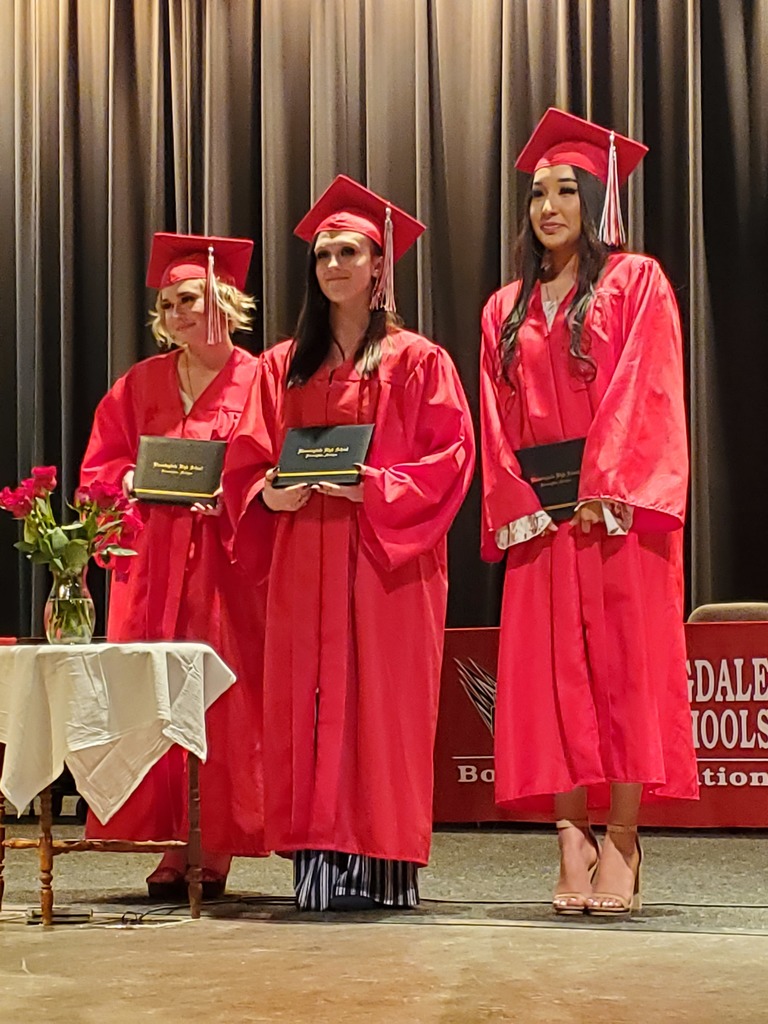 The Spring Fling scheduled for tomorrow, May 20, 2022 has been cancelled due to the potential of rain. The parade is also cancelled and students should not drive their tractor to school. El Spring Fling programado para mañana, 20 de mayo de 2022 ha sido cancelado debido a la posibilidad de lluvia. El desfile también se cancela y los estudiantes no deben conducir su tractor a la escuela. #bdalecards

Bloomingdale Public Schools is still participating in the MI Backpack Home Test Program. With graduation and summer parties just around the corner, you'll be spending a lot time with people from many households. If you would like to have a COVID test kit at home, please follow this link and complete the form.
https://forms.gle/JpU6cRgutBMMdrU86
#bdalecards
We have several employment opportunities at BPS. Please see bdalecards.com for more information. Immediate Openings: Instructional Paraprofessional - Pullman Elementary Custodian Maintenance 22-23 Openings Accepting Resumes Now: MS/HS Principal Food Service Director Secondary Special Education Teacher MS ELA Teacher MS/HS Math Elem. ESL Special Ed Teacher - Bloomingdale Elementary Coaching Positions Come be a part of the Cardinal Family! Continue to look at our website for future openings!

Come work with us! Here are a few of the job opportunities available at Bloomingdale Public Schools. Instructional Paraprofessional at Pullman Elementary Special Education Teacher at Bloomingdale Elementary Special Education Teacher at Bloomingdale Middle and High School Check out our website at bdalecards.com for more postings and more information! #bdalecards

Seniors and Juniors, Prom tickets are on sale now for $25 each through Thursday, May 19th during both lunches! If you are planning on bringing a guest, make sure that you have the proper forms turned in to the office and that your guest has been approved prior to purchasing tickets.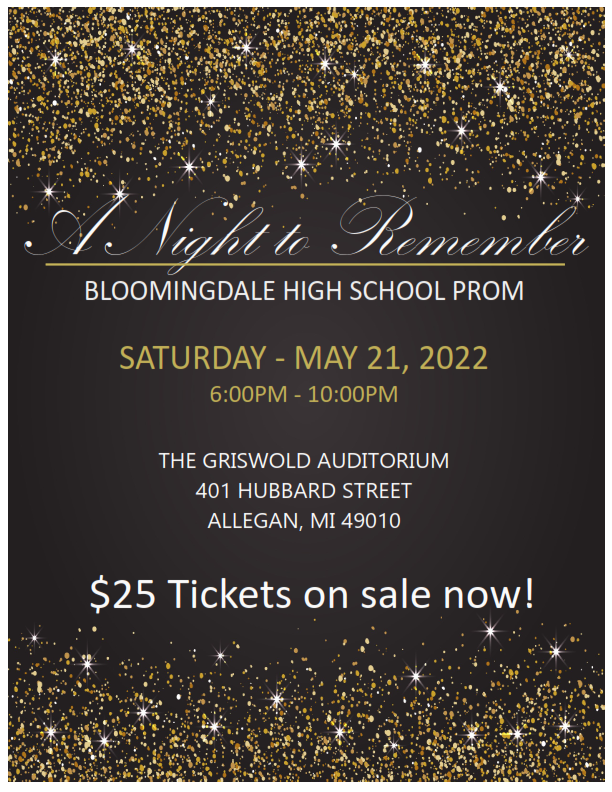 More employment opportunities at Bloomingdale Public Schools. Check out our website for more information on custodian, maintenance, and coaching positions. #bdalecards

We are looking for enthusiastic people to join our staff. Please visit our website for more information on the following open positions. Food Service Director MS/HS Principal MS ELA Teacher Paraprofessional - Pullman Elementary ESL Teachers (one for secondary, one for elementary) Special Education Teacher #bdalecards

Bloomingdale Schools is looking for a Food Service Director. Check out the website for details.