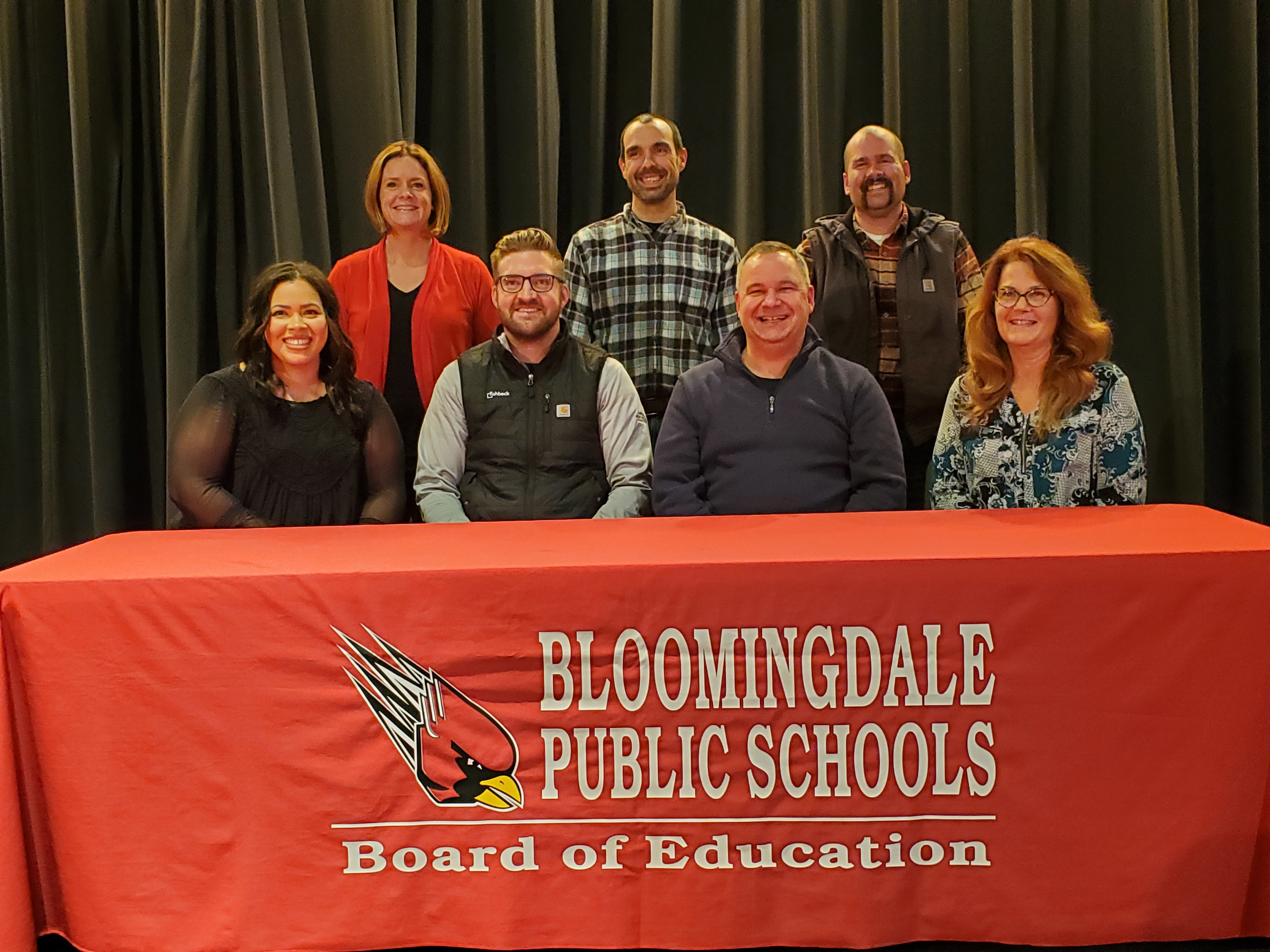 | | | |
| --- | --- | --- |
| President | Timothy Remington | |
| Vice-President | Mark Parsley | |
| Secretary | Jodi Sower | |
| Treasurer | Maria Sustaita | |
| Trustee | Magan Scherer | |
| Trustee | Dan Stafford | |
| Trustee | Josh Odell | |
Regular Meetings
October meeting changed to
October 16, 2023 at 6:00 pm
October 23, 2023 at 6:00 pm
Click here for the agenda.
November 27, 2023 at 6:00 pm
December 11, 2023 at 6:00 pm
January 22, 2024 at 6:00 pm
Committee Meetings
Strategic Planning Committee
Finance Committee
Negotiations Committee
Policy Committee
Administrative Review Committee
Board Meeting Information
All regularly scheduled meetings are held on Monday evenings in the Bloomingdale High School Auditorium.
NEW PROCEDURE: If you would like to speak during Public Comments, please sign in by 5:55pm.
AMERICANS WITH DISABILITIES ACT NOTICE:
An individual with a disability who may be in need of an auxiliary aid, translating, or service to attend or participate in the meeting
should contact the superintendent's office at 1-269-521-3903, at least three (3) days prior to the meeting.
AVISO DE LA LEY DE ESTADOUNIDENSES CON DISCAPACIDADES:
Una persona con una discapacidad que pueda necesitar ayuda auxiliar, traducción o servicio para asistir o participar en la
reunión debe comunicarse con la oficina del superintendente al amanley@bdalecards.org, al menos tres (3) días antes de la reunión.