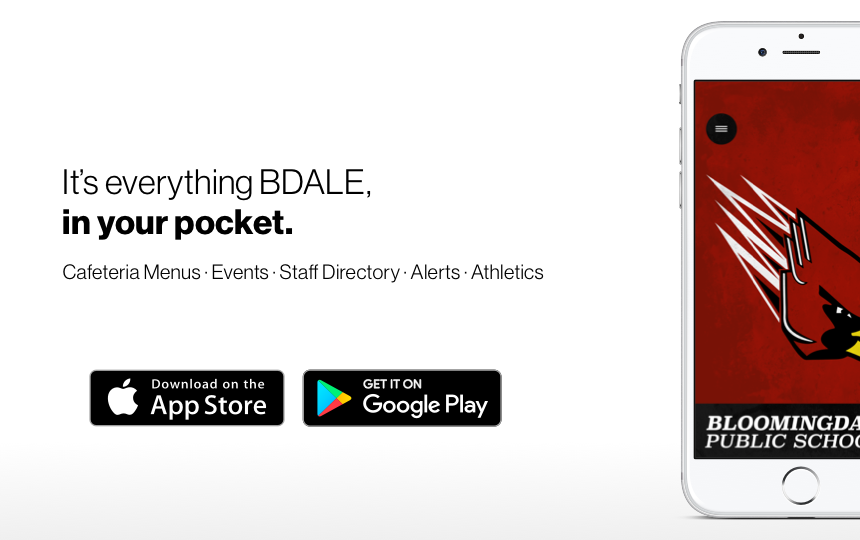 Download the New App!
Anita Manley
Wednesday, August 05, 2020
We're thrilled to announce Bloomingdale Public Schools' new app! It's everything BDALE, in your
pocket.



With the new app, you can access sports scores, cafeteria menus, news updates, and even emergency notifications.
Download the app on Android: https://bit.ly/2Vb3T8B or iPhone: https://apple.co/3fNMNWr.